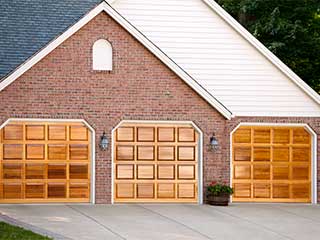 There are different types of doors that can be installed by a garage door contractor, and each of these materials offers different pros and cons. This, alone, makes it daunting for some to determine the best material for their garage. You need to be familiar with these things in order to choose the one that can offer you the best functionality.
The Types of Garage Doors
The material that will be used for your door is the most important factor that you need to consider. Aside from having a huge impact on the overall cost of your garage door, each of these materials also has different features that may, or may not, be useful for your garage. Below are the most common materials that you can choose from:
Wood – This material is commonly used by people who are trying to build a garage leaning towards appearance, insulation and affordability rather than its durability. However, there are materials, such as the solid cedar, which can be used for your door and will last for several years. The only thing that you need to remember when using this material is to make sure that you'll have it repainted occasionally to keep it in its perfect condition.
Steel – The main advantage of this material is that they don't crack or fall apart, making it a great investment. It is also a cheaper option compared to a wooden door, because you don't have to repaint it every now and then. However, steel doors are prone to dents, which can be costly to repair. Aside from this, steel doors are also not well-insulated.
Fiberglass – This is the most expensive material that can be used for your garage, but it offers better light penetration and less maintenance. It will only require mild exterior cleaning in order to maintain its finish. It is also tough and durable, making it a great option for people who are looking for materials that can last for several years without requiring much attention.
Each of these can work well, depending on what you want your garage to have. There are a lot of different things that you need to consider, but if you need professional help, you can contact us and we will be more than happy to help you address your concerns.